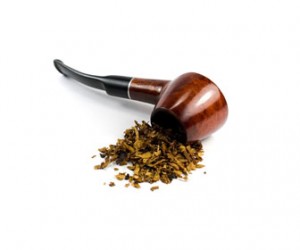 Pipe tobacco is best enjoyed sparingly, and if you're on the search for free pipe tobacco samples, we've found just the place for you.
Personally, I think of two things when it comes to pipe tobacco, that distinctive aroma, and the cover of those old Sherlock Holmes novels. Yet there's an art form to smoking a pipe and the tobacco varieties come in many interesting styles.
Altadis USA is offering visitors the chance to score a free pipe tobacco sample, provided you offer a bit of information. It's nothing major, primarily email address, age, home address, age, gender, education level and how many years you've been smoking a pipe.
If you are new to smoking a pipe, there's more to it than just packing one up and lighting it. Most experienced pipe smokers suggest newbies start out with a corn cob pipe. They are inexpensive and easy to replace.
A pipe tamper tool will help ensure you are packing the tobacco properly into your pipe, which will make for a good, even smoke. Of course you'll also want some pipe cleaners, which your local tobacco shop will likely provide for free.
Wooden matches or a lighter made for pipe ignition is recommended, when it's time to fire it up.
In terms of the tobacco, your first smoke is on the house if you use these free pipe tobacco samples. If you enjoy your first smoke, you can start delving a little further into the smoking hobby.
An experienced tobacconist can help you pick out the right custom blend. There are hundreds of varieties out there and many of the favorites are expertly blended by a good tobacconist.
The best time and place to smoke a pipe is in the evening, out on the porch with a good magazine or book. Don't forget to have a complimentary cocktail or raft beer handy. Try to choose one that will compliment the flavors of your tobacco.
While I wouldn't recommend smoking a pipe everyday, it's a great way to unwind and enjoy the world around you for a stretch. Happy smoking.