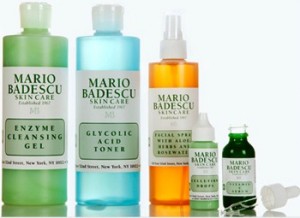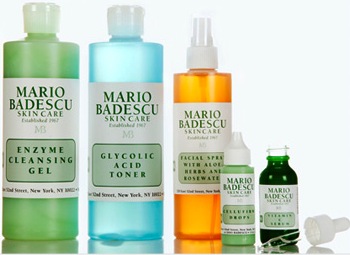 "Exterior beauty has to come from within. Physical beauty without wisdom is like a flower without water." Those are the words from skin care specialist Mario Badescu. His products have been used by hundreds of thousands of people for decades, and now Mario Badescu free samples are available for first-time customers. Continue reading to learn how to get complimentary samples of Mario Badescu products.
How to Receive Mario Badescu Free Samples
The process of receiving free samples of Mario Badescu products is a simple one. The company's official website, mariobadescu.com, requires those interested to fill out a brief questionnaire. The questionnaire begins would typical questions such as your name, address, email, phone number, age, gender and the best way to contact you.
You are then asked to reveal how you heard about Mario Badescu skin care products. Some of the options include Google, Martha Stewart, Oprah, and a variety of magazines and social websites. In order to receive free samples, users must agree to be added to Mario Badescu's mailing list.
Once the questionnaire is completed, you can expect to hear from a Mario Badescu representative. The rep will work with you to determine what products will work best for your needs. According to the website, the purpose of the questionnaire is to create a customized skin care plan just for you.
Mario Badescu Free Samples: Celebrities and Product Line
Mario Badescu offers dozens upon dozens of products on its website. The categories include:
• Acne Products
• Cleansers
• Toners/Astringents
• Moisturizers
• Eye Creams
• Protective Creams
• Emulsions
• Serums
• Night Creams
• Masks
• Exfoliants
• Sun Care
• Bath & Body
• Hand Creams
• Hair Products
Mario Badescu skin care products aren't just for women, as an entire line of men's products is also available.
The list of celebrities who have used Mario Badescu skin care products is very impressive. Just some of the stars include Oprah Winfrey, Katie Couric, Martha Stewart, Jennifer Anniston, Courteney Cox, Charlize Theron, Gwyneth Paltrow, Eva Longoria, and supermodel Iman. Male stars such as Ben Stiller, Antonio Banderas, Owen Wilson and P. Diddy are also in the Mario Badescu "Hall of Fame."