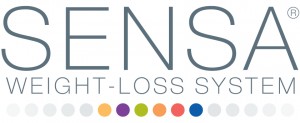 Sensa is a weight-loss product that claims it uses patented technology to help users get more satisfaction from eating smaller portions. According to the official website, Sensa is designed to help users feel "full" and eliminate feelings of hunger. A Sensa free sample is available on a 30-day trial basis. Continue reading to learn more about Sensa and how you can get a free trial.
Sensa Free Sample: About Sensa
According to the official website, Sensa is a patented blend of crystals that you pour over all the foods that you eat. Sensa is designed to help customers lose weight naturally without dieting. There are no restrictions on what type of food you can sprinkle Sensa on.
Sensa says there are no stimulants, diuretics or fat blockers in its product. Sensa is also 100% Generally Recognized as SAFE (GRAS) by the Food and Drug Administration. Sensa says that the average user will lose 30.5 pounds in six months.
Sensa Free Sample: Products
The free 30-day trial of Sensa includes four things. The first of which is a two-month starter kit. It also includes a "How to Guide" a "Getting Started DVD" and a packing slip. Customers receive a two-month supply so that after the 30-day trial has expired you have two options: You can either continue to use Sensa or you can use the packing slip to return the unused product.
If you find that the product is working for you and you want to continue using it, you will be billed $89.95 at the conclusion of the free trial. In addition, customers will be enrolled automatically in the auto-ship delivery program. Every 60 days, customers will be billed $89.95.
If you decide Sensa is not for you or you are unhappy with the product, you will be asked to log into your online account or to reach customer care by telephone to cancel. A return merchandise authorization number (RMA) will need to be generated and all products that have not been opened will need to be returned. The RMA will need to be placed on the outside of the return package. Properly going through the cancellation process is the only way to ensure you will not be billed.